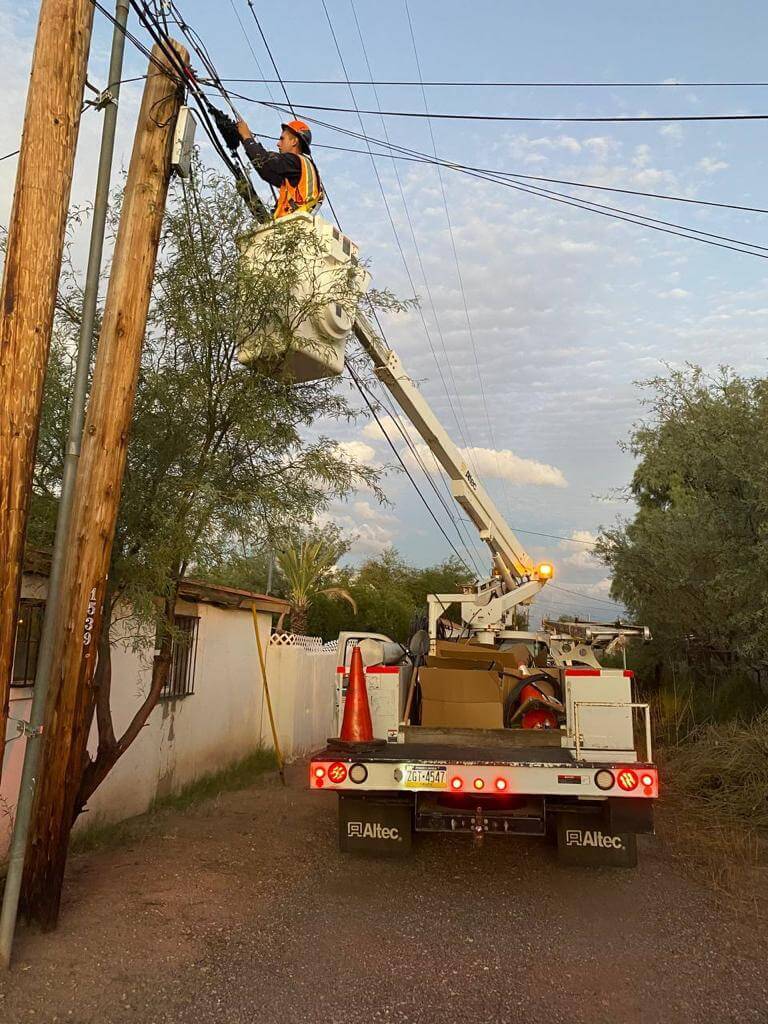 We have seen the rapid growth of communications equipment over the past two decades. Of course, this has affected the communications industry generally. You also see how the demand for high-speed information is growing every day, and various enterprises are waiting for constant access to cable and telephone.
Our clients have to keep up with the time, that's why they entrust aerial construction work to us. We are glad to support large communications companies but also work with smaller firms, communities, SMBs and groups. The high quality of our work makes us in demand, so we already have hundreds of satisfied customers. And this number is growing every day.
Private and commercial properties often require cabling to stay connected. We understand how important this is, so we do our aerial construction work as quickly and efficiently as possible. Take a look at our completed projects to see our high professionalism. Each member of our staff is an experienced specialist who undergoes regular training to improve their skills.
Industry suppliers must adapt to meet the terms of their customers. Therefore, the urgency and need for cabling and construction lead them to Pacific Tech Communications Inc. We offer aerial construction in the following areas:
Pole installation and antenna cable placement.
Full-fledged aerial project engineering.
FTTP/FTTH application.
Splicing of fiber optic, coaxial, and copper cables.
Our company is a loyal and reliable service provider that completes any projects on time and at a high level. With the help of our constantly growing reputation, our client list is growing every day. We constantly make important decisions in the field of aerial construction to ensure you are satisfied with the result.
Our services combine state-of-the-art tools and technology with highly skilled professionals to provide our clients with the best possible support in aerial construction solutions. We use an individual approach to the projects of our customers to satisfy any of their requests and requirements.
Pacific Tech Communications Inc. is the preferred aerial construction contractor in Sacramento, CA. But the range of our capabilities includes other services too. Our advantages are quick response and prompt dispatch of a team to the right place. Our team of experts provides emergency repair or installation work 24x7. We have not only the equipment and experience but also qualified personnel to complete your project on time and on budget.