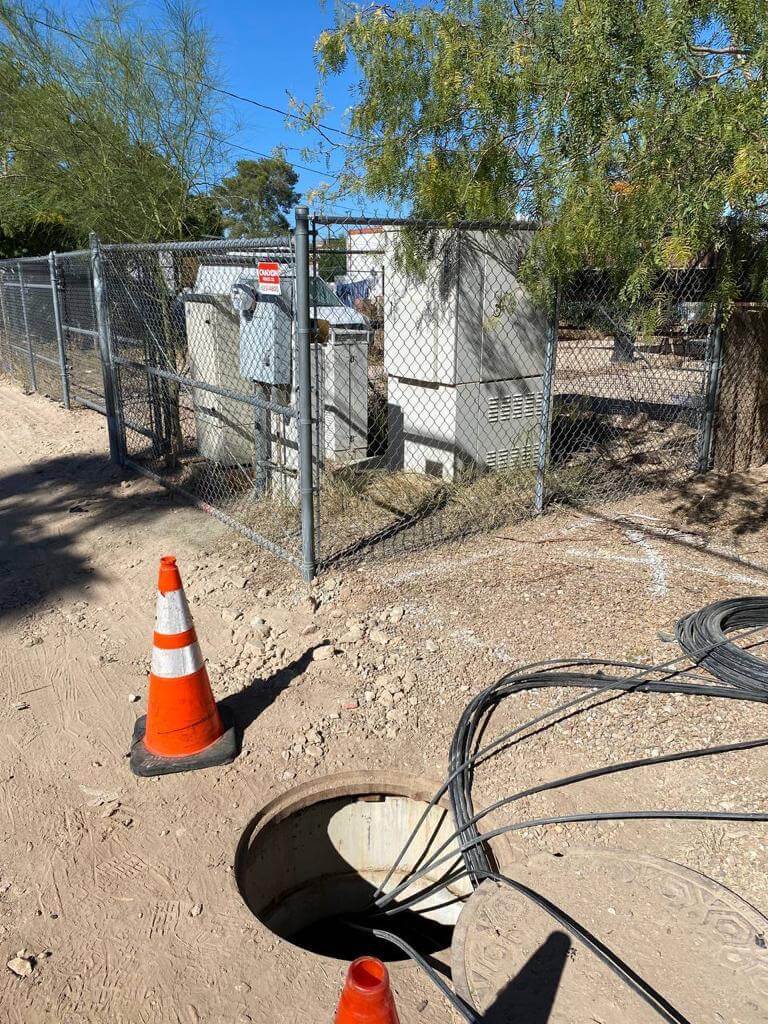 Not all network and engineering communications can be placed on the ground or via the aerial construction. Much of what we use but do not see is located under the ground. And properly installed and placed underground constructions are of great importance for the high-quality, efficient, and safe operation of electrical and engineering networks.
For the best results, please get in touch with Pacific Tech Communications Inc. in Sacramento, CA. We are a team of professionals who know all the subtleties and nuances of underground structures.
We specialize in engineering communications. Qualified specialists and modern equipment make it possible to cope with tasks of any complexity. We work with different types of communications installed underground. We provide a full range of services, which allows customers to trust us completely and not to take any part in the work. Your only task is to contact us and place an order, and we will fulfill it in the shortest possible time with maximum quality.
What can we offer clients?
Our company works with commercial, private and industrial facilities. We have the necessary equipment, professional tools, and knowledge to carry out underground structures, regardless of their size, location, and level of complexity.
The range of services provided by our company includes:
construction of underground communications and their maintenance;
replacement of previously installed cables and networks;
creation of new trenches for laying cables and communications;
pulling and installation of wires underground;
drilling to different depths and with varying diameters of the hole and more.
If you need to create high-quality and reliable communication, which should take place underground, contact our company. We will agree on all the nuances of the project, discuss the estimate and start work at a convenient time for you.
It is essential to trust underground construction with qualified specialists. It guarantees high-quality and trouble-free operation of engineering and other communications, hidden from view but constantly under load and under the influence of external factors. It is much more than digging a hole and laying a cable. These are complex works with which we will cope quickly and efficiently!